Online Testing System for your Institute
Leverage Digital tools to conduct examinations and tests online. Be a Leader in Digital Learning
Enquire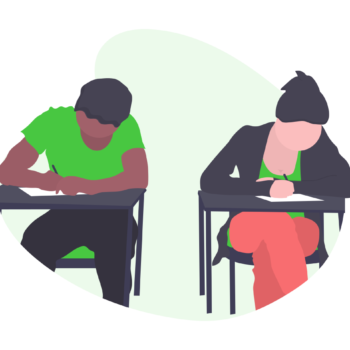 Benefits
With plenty of industry-leading features, Vawsum addresses the requirements of the three main stakeholders of an institution very easily: Management, Students and Teachers
Features
Our Solution is designed basis inputs from 1000+ institutions
Vawsum is trusted by Institutions across the Country
Frequently asked questions
If you have any doubts beside these, feel free to reach out to us
1. Can I opt for just the Examination Module?
Yes you can. You need not pick the other modules of Vawsum
2. Does it work on Computer and Mobile?
Yes, it works across devices.
3. Can the Teachers put time restrictions?
Students can be prevented from accessing the Examination before a time, can be prevented from entering after a scheduled time as well.
4. Do you provide Question Banks?
We have the option where you can build your internal Question Banks
5. Can I restrict exams from a few students?
Yes, you can defaulters from accessing the exam. You can also create special exams for students preparing for competitive exams.
6. Can teachers conduct subjective exams? Can students upload answers?
Yes, students can write answers inside the app/computer. They can also upload pictures and files as their responses.
7. How do results publishing work?
The School can publish results at the click of a button. Multiple choice questions will be auto graded.
8. How long does it take to go live?
We can configure the system in a few hours if we have all the data