Increase Engagement
Enhance Digital Learning
Improve Student Security
Drive Admissions
Leading College App
1000+ Institutions trust us. Our vast experience ensures we know what works. We know the common pitfalls and the challenges. Choose India's Leading College App if you want a foolproof solution which will work. There is no Trial and Error with us.
Enquire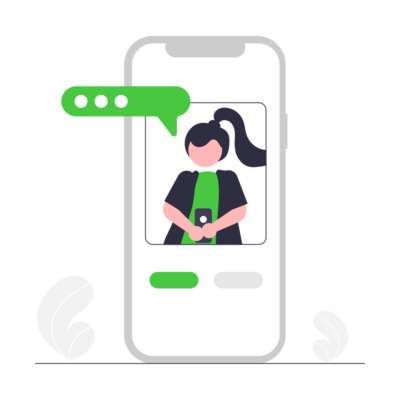 Get Subscription Fee waived off for an Year
Apply for our Digital Learning Scholarship Program. If approved, your Subscription Fees will be waived off for an Year.
Our Products
We use a Mobile First approach in each of our Solutions to ensure even Users not having computers can benefit from our Solution. Now Learning will be truly Inclusive
Won several Awards and Recognitions
Your blessings and love have made us the Leading School App of the Country
Recognised as a STARTUP by DIPP (GOI)
Received the 'Best Startup' award by Indian Chamber of Commerce (ICC)
Selected as 'Top Startup' by Confederation of Indian Industry (CII)
Selected by Niti Aayog (GOI) to meet the French Delegation
Awarded the Winner in the Startup Challenge at MGC 2019
National Finalists in TIE Hot Pitch.
National Finalists in TATA, IIM-C organised Social Ventures Competition.

Covered by leading dailies like The Telegraph, Dainik Bhaskar and News Channels like Times Now.

Selected by Startup India (Government of India) to attend Slush, world's largest startup and Tech event in Helsinki, Finland
Won the 'Best Startup' award at MVPM (Pune)
Won the Pitch Battle organized by the Mumbai Angels and Calcutta Angels
1. What is a College Management Software?
A student information system (SIS), student management system, college administration software or student administration system is a management information system for education establishments used to manage student data. Student information systems provide capabilities for registering students in courses; documenting grading, transcripts, results of student tests and other assessment scores; building student schedules; tracking student attendance; and managing many other student-related data needs in a college.
Information security is a concern, as universities house an array of sensitive personal information, making them potentially attractive targets for security breaches, such as those experienced by retail corporations or healthcare providers.
The college management software allows schools to digitally monitor the daily activities along with managing all the resources and information on a single platform. Most of the colleges use college management software to increase efficiency and productivity. They save a lot of time involved to carry out various repetitive administrative operations. Such softwares also help in reducing the pressure of managing huge data from colleges. Right from keeping a track of a student's attendance to generating aesthetic report cards with a single click, college management software let colleges perform a large number of tasks with the power of automation Parents can easily keep track of their ward's performance and look after his or her academic needs. Not to mention, college management system have rightly replaced the traditional method of data management with pen and register, thus reducing the possibility of errors in the process. Furthermore, a lot of expenditure and time is saved, letting the school staff perform more work in a lesser amount of time and that too with higher accuracy Whilst the whole process of administration rüns seamlessly colleges can deliver students a more effective and constructive academic experience than ever before, therefore providing every student with an educational experience that is more tailored Vawsum's College management system is one such software that has been specially designed and developed to conform to all the requirements of different colleges. It not only saves you time and money but also helps in increasing the efficiency and productivity of your workforce High speed, security, and ease of use are some of the features that come with Vawsum College Management Software.
2. What is a Learning Management System?
A learning management system (LMS) is a software application for the administration, documentation, tracking, reporting, automation and delivery of educational courses, training programs, or learning and development programs. The learning management system concept emerged directly from e-Learning. Although the first LMS appeared in the higher education sector, the majority of the LMSs today focus on the corporate market. Learning Management Systems make up the largest segment of the learning system market. The first introduction of the LMS was in the late 1990s.
Learning management systems were designed to identify training and learning gaps, utilizing analytical data and reporting. LMSs are focused on online learning delivery but support a range of uses, acting as a platform for online content, including courses, both asynchronous based and synchronous based. An LMS may offer classroom management for instructor-led training or a flipped classroom, used in higher education, but not in the corporate space. Modern LMSs include intelligent algorithms to make automated recommendations for courses based on a user's skill profile as well as extract meta-data from learning materials in order to make such recommendations even more accurate.
3. What is a College Engagement Application?
One of the basic, as well as the most important requirements of any college, is a reliable, compatible, and secure communication channel. In this day and age, a college mobile app has become a necessity for all colleges so that they get in contact with their faculties and parents and inform them about updates. Communication, which plays a key role in the efficient management of any organization, must be speedy, straightforward, and transparent. An app based on user understanding which also covers the complete academic lifecycle of any given student is a must for every educational institution.
Questions?
We understand that you are anxious and have many doubts. Schedule a Consultation session with us for FREE. We will ensure that you pick the right solution for your College. Leverage our vast experience of having worked with hundreds of institutions across demography and economic profiles.
Contact us